Thank You!!!
This is a post to say thank you to all of you lovely people out there! Seriously. K and I are freaking out right now all over twitter because we can't believe how many of you guys are actually following this blog. We love and appreciate all of you and your mutual love of everything that is Charlene Kaye. Thank you for your enthusiasm, your patience, and your willingness to put up with all of...
3 tags
1 tag
ziggystardustspaceoddity asked: I was wondering if you guys could find a similar dress to the one on the EP cover? Thanks! Love the blog :D
1 tag
On Charlene's Apocalyptour Clothes:
Okay! So quick story time! As a lot of you guys know from your own experiences Charlene is super friendly and accessible after her shows, (see: really cool Animal Love tote drawing fandango that I was unfortunately unable to participate in because totes were sold out at my show mein creys) and she's always willing to talk to fans! Well, after the Austin show I spoke a little bit with Char...
HALLELUJAH THANK YOU JESUS.
Why hello there lovely Charlene Kaye fans and lovers of all things fabulous and fancy and fashionable etc etc I like alliterations. THIS IS SHANNON. I HAVE A LAPTOP. I CAN POST AGAIN! Basically I'm saying the hiatus is over. YAY. So! It's time to start posting again! Especially since Apocalyptour just ended and Charlene had some amazing outfits on, am I right? Of course I'm...
2 tags
PSA: Hiatus
Shannon's computer has died, and Kenz is busy with things in real life at the moment, so we're taking a hiatus on the blog for the time being - sorry, guys! Hopefully we can be up and running as soon as possible. In the meantime, feel free to follow their personal blogs: S and K - Mod at fashionofcharlenekaye
dawgsinspace asked: Aww thank you! :) I love this blog! And I love Charlene's style! This is a great blog you're running here!
jrrtolkien-deactivated20130203 asked: I just wanted to thank you for running this Tumblr. I've been looking for those vertical stripe tights since I saw her wear them in early January. You are my hero.
1 tag
1 tag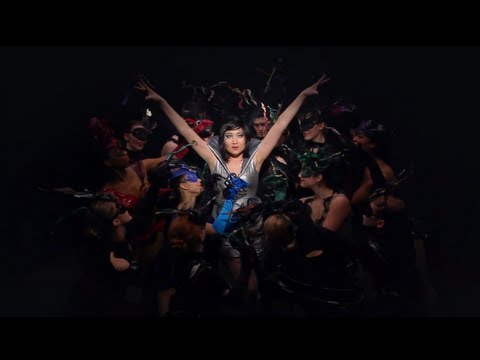 1 tag
The Animal Love I music video premiers today!
Are you guys as excited as we are?!
1 tag
2 tags
Between our posts of Charlene's awesome clothes is... →
Let's get Animal Love I charting even higher than it already is! It's currently sitting at 156 on the pop charts! Your ears will thank you!
Hey everyone! Charlene Kaye's new single "Animal...
icollectnoveltysizedbananas: Reblog to spread the word. Everyone buy Animal Love tomorrow! This is a good post! It'd be so awesome if this happened, let's get on it guys!
1 tag
1 tag
PSA:
If you haven't heard already, Charlene is releasing her first single from Animal Love today, along with the album art and track listing! You should all go and follow her twitter  account and make sure you buy her new music because it's sure to be awesome! -S
1 tag
1 tag
1 tag
1 tag
1 tag
1 tag
1 tag
1 tag